 JURY - FILM SCORE COMPOSITION PROJECTS
Meet the 2023 jury of the film score composition panel
CASA CINE is pleased to present the jury panel responsible for selecting the 2 film score composition projects for participation in the first edition of the residency, which will take place at the Château de La Napoule, from May 9th to May 30th 2023.
Similarly to the nature of our residency, the jury is made up of composers with diverse but complementary backgrounds and repertoires. From classical and orchestral music to abstract and experimental sounds, the panel represents a variety of sensibilities and universes that allows for the appreciation of all kinds of music genres. It is an international and intergenerational jury, just like our candidates!

Born in France, Anne Victorino d'Almeida is a composer, violinist and teacher.
She has been teaching since 2004 at the Escola Artística de Música do Conservatório Nacional where she held the position of Deputy Director between 2017 and 2019, was a founding member of the Quarteto Lopes-Graça and Quarteto Camões, and is the violinist of the Rumos Ensemble with whom she has performed in 19 countries across four continents.
As an author, her work covers chamber and symphonic repertoire, including soundtracks as well as music for television and theater. She was resident composer of the Orquestra de Câmara de Cascais e Oeiras and the Festival Gravíssimo!. In 2019, she released the double album A Sombra dos Sentidos, with chamber works of her own authorship, receiving the Harvey Philips Awards in Iowa, USA for the track Contos&Improvisos. In 2022, she released the album Trilogia with concert works.
In February 2022, Anna Victorino d'Almeida premiered her Concerto for Piano and Orchestra op.78 at the Philharmonie de Paris, as part of the pre-opening of the Portugal-France Cross Season, and the symphonic overture Nazaré, at the Théâtre das Champs-Elysées with the Portuguese Philharmonic Orchestra.
In July 2022, she was a jury member of the composition competition of Póvoa de Varzim International Music Festival. From 2019 to 2022, she held the position of Member of the Board of Directors of the National Agency for Artistic Production in Portugal.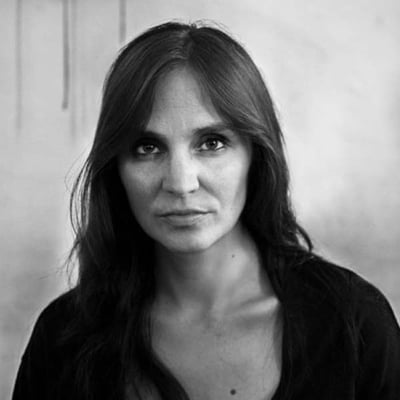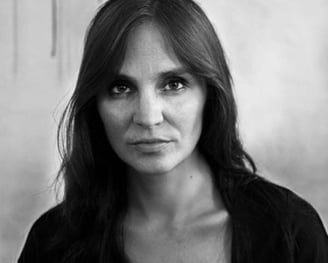 Michel Pascal is a French composer. He has devoted himself to a wide variety of repertoire: acousmatic music, instrumentals, vocals, live electronics, musical theater, interactive installations, music for film, television, and dance performances.
Although his style may vary considerably depending on the project, he remains faithful to the refinement of writing between note and sound. A fundamental axis of his work concerns the mutation of instruments through their connection to new technologies.
Michel Pascal teaches electroacoustic composition at the Conservatoire de Nice, where he has developed a loudspeaker orchestra inspired by acousmonium at INA-GRM and a multichannel immersive music cube, Micadôme. With this specificity, he collaborates with several international festivals including the Monaco Electroacoustic Biennale and the Métamorphoses competition in Brussels and Klang in Montpellier.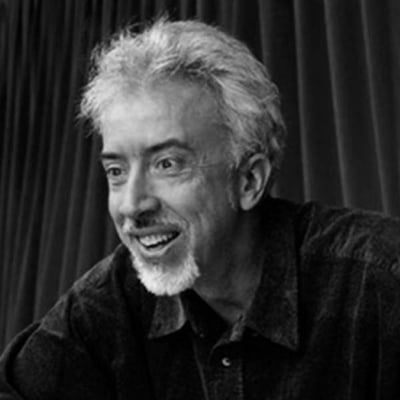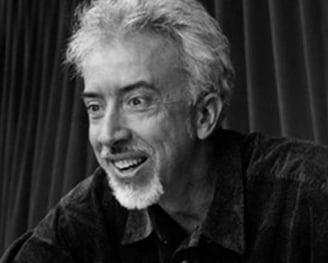 Thomas Bloch is a french musician. He is a worldwide prominent classical solois specializing in the rare instruments (ondes Martenot, glass harmonica, cristal Baschet). His repertoire ranges from classical and contemporary music to songs, rock, theatre music, opera, improvisation, film music, world music, ballet music. He is also a composer and a producer. He has participated in over 3000 concerts in 40 countries (with Radiohead, Gorillaz, Woodkid, Tom Waits, Marianne Faithfull, Jane Birkin, John Cage, Pierre Boulez, Valéry Gergiev, Jean-François Zygel...) and in about 200 recordings, with Daft Punk (their latest album), Zazie, Vanessa Paradis, Nana Mouskouri, Arthur H...
Throughout his career, music for film has had a prominent place: he's been a regular collaborator of Philippe Sarde, Alexandre Desplat, Thomas Bangalter (Daft Punk), Bruno Coulais, Gabriel Yared, Daniel Pemberton, Amine Bouhafa, Johann Johannsson, among others. Among his recent activities (2022-2023), he was a technical music advisor for Michael Douglas, whose hands he also dubbed during a 6-month shoot in France dedicated to Benjamin Franklin. He participated in the soundtracks of Pinocchio (G. del Toro), Amsterdam, Wendell and Wild, Borderland, and others.
Among many other participations as a musician, we can also mention Amadeus, March of the Emperor, The Tango Lesson, Prisoners, First Contact, The Shape of Water, Enter the Void, Blade Runner 2049, Beauty and the Pack, Treehouse, Await Further Instructions, Bullhead, The Man Who Sold His Skin, Deep Water, What Binds Us, The Mercy, Motherless Brooklyn, The Summit of the Gods, the BBC series Being Human.
Also a composer, he was a resident at the Château de La Napoule / La Napoule Art Foundation