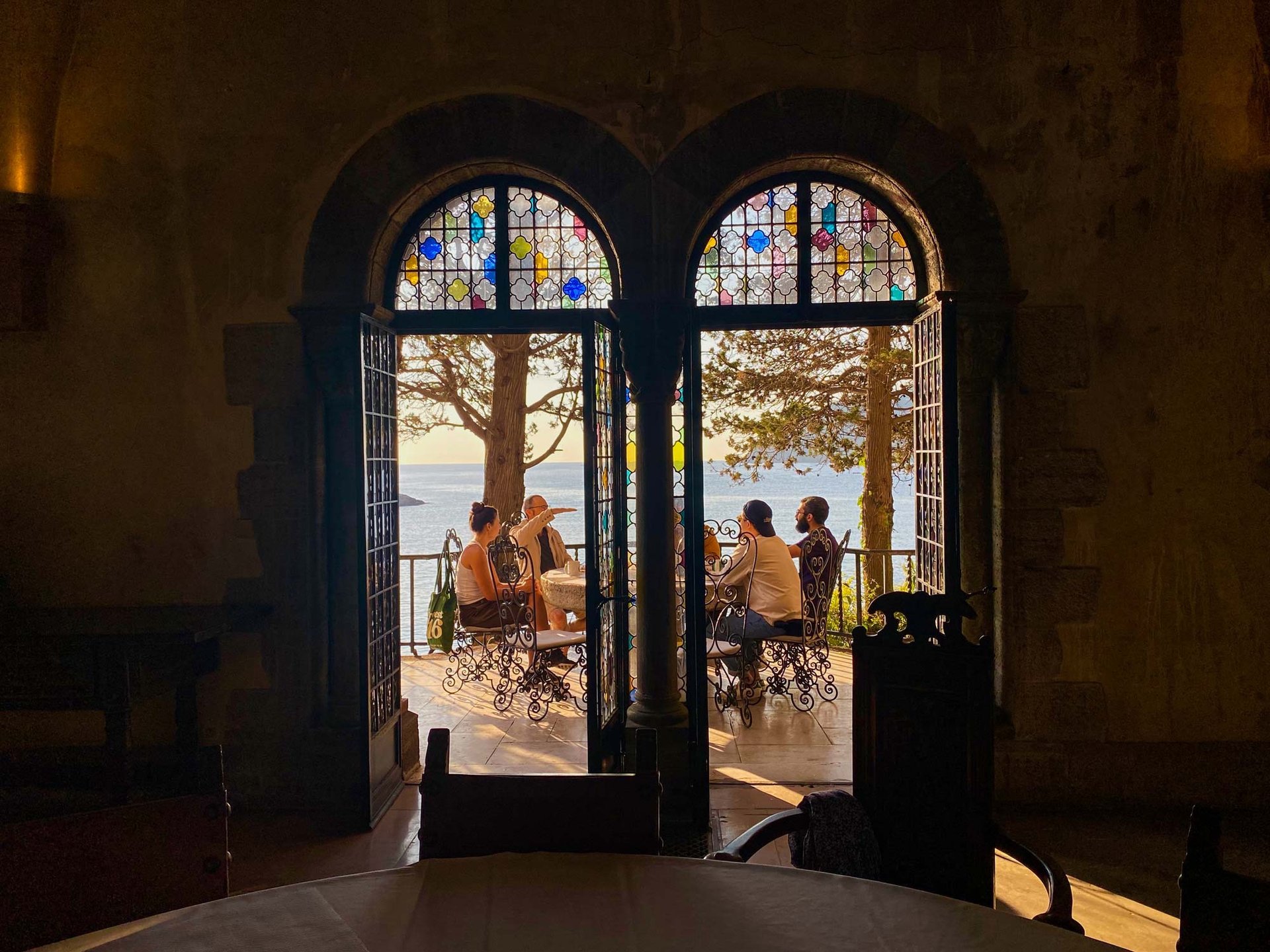 CASA CINE is an international screenwriting residency which aims to accompany authors in their transition to feature film, to introduce them into professional networks, and to encourage international co-productions.
We conceived this residency to be a privileged moment in a privileged place, an important milestone in an artistic journey, in which introspection and fruitful exchanges are combined in a collaborative environment.
The singularity of this residency is its triple openness: it is simultaneously interested in film writing and music composition, it is open to all generations, and it welcomes all nationalities.
CASA CINE aims at easing and encouraging collaboration during the course of the residency, in which privileged professional relationships are built, through sharing daily life with renowned filmmakers in an exceptional place, totally dedicated to creation.
During the residency, all participants will have the opportunity to present their projects in front of professionals (production, distribution, festival representatives...), at the Pavillon Les Cinémas du Monde, in the exceptional setting of Festival de Cannes.
Are you a screenwriter or a writer-director?
Is your project regarding a first or second feature film for cinema, fiction, documentary or animation?
Are you a film music composer?
The CASA CINE residency is held once a year, during Festival de Cannes. We invite you to submit your project within the framework of our call for applications (see our "Apply" section).
There is no age limit to apply.
Applications may be submitted in English or French. However, for the residency itself, a good command of English is required.
Following the call for applications, the projects of 4 authors and 2 film music composers will be selected by a jury of professionals.
Participation in the residency is free of charge.
CASA CINE will provide the mentorship of the selected artists as well as half-board accommodation for three weeks. For lunches and weekend meals, residents have full access to the kitchen to prepare their own food. Travel expenses to the place of residence will be borne by the participants (although a travel grant may be considered, on a case-by-case basis and upon written request).